Rings with sectors (en)
From Conky PitStop
Rings with sectors
NOTE: Both files have a README so be sure to RTRM!
First example

The first ring displays seconds, middle ring displays download and upload speeds, last ring displays time elapsed while amarok is playing a song. Other rings are quite obvious!
This conky also uses a script by lyranni to display the cover of amarok. If you try it, it is quite easy to set up if you read the README in the archive .tar.gz
Second example
Second capture is just an example of rings created with the same script. This one works out of the box (just set the path to the Lua script in the conkyrc): it display only seconds.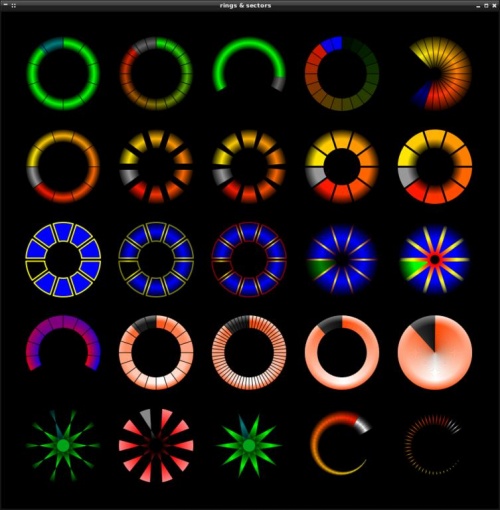 Download
As the script is updated some times, you can get the last version on deviantArt.